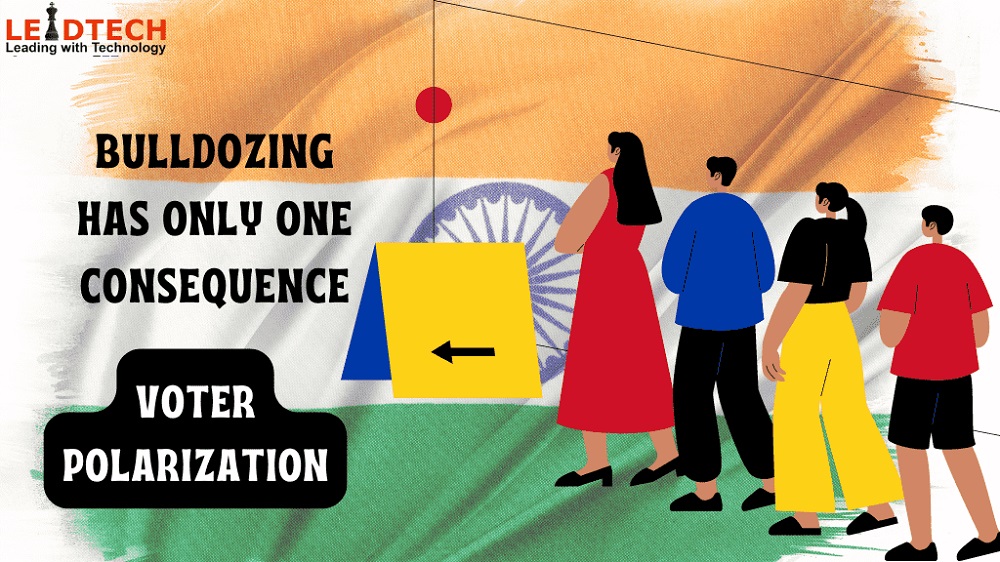 Many symbols define the politics of India in the 21st century, from the mighty elephant to the humble broom. Lately, we are witnessing the rise of yet another mobilizing symbol – the bulldozer. 
Political moves always have consequences – some far-reaching, extending beyond the initial effects. The demolition drive at Jahangirpuri caused a commotion, disturbed the peace and serenity of the area even more (since it took place right after the Hanuman Jayanti clashes), and gained a lot of press; all being primary consequences. The secondary repercussions will be more subtle, profound, and sustaining. An intangible impact of the tangible action is inevitable. 
In formal discourse, political symbols are motivated by an urge to restore legitimacy. For instance, the bulldozing seeks to eliminate land mafia in UP or demolish illegitimate constructions in Delhi; the broom seeks to sweep up corruption from the country, and so on.
However, the varying undercurrents are what ultimately guide the more prominent narratives. The undertones are unique to each symbol – some symbols have religious implications, some have moral connotations.  
These symbols are designed in a way that everyone feels obligated to engage in the discourse – from opposition to governing parties, from local residents to Indian citizens all over the country, from common people to celebrities. The discourse is not one-sided or preferential – all facets are brought up and debated upon. But the result of it all is just one, politically speaking: polarization. 
After all sides have had their time to express their opinions, the real effects of the symbol come to life. No stakeholder is a mere stakeholder – they all are ultimately residents, who will be eligible voters at some point in their lives. The opinions that were formed or hardened during this initial process will guide their voting behavior in the future. They will decide who comes to power and who stays powerless. 
As one of India's top political consulting firms, Leadtech has collected and analyzed data for over 17 years. Our analysts have mapped elector behavior as far back as the early independence years. The result is clear – the ones in line with the overtones associated with the symbol benefit from the symbol, no matter what the discourse brings up. Creating enmity between X and Y may be considered unnecessary and counterproductive to India's growth, but it polarizes both sides. With reinforced beliefs, voters become increasingly preferential. They disregard other factors. Priorities change. The benefit is only derived by the party who are perceived as saviors and protectors of the larger group.