A person may run for office in a general election, more than one by-election, or biennial elections from a maximum of two seats under Section 33 of the RPA, 1951.
Candidates were allowed to run in as many constituencies as possible prior to this law. According to Section 70 of the Act, if a candidate wins both seats, they are required to leave one within ten days, calling for a by-election.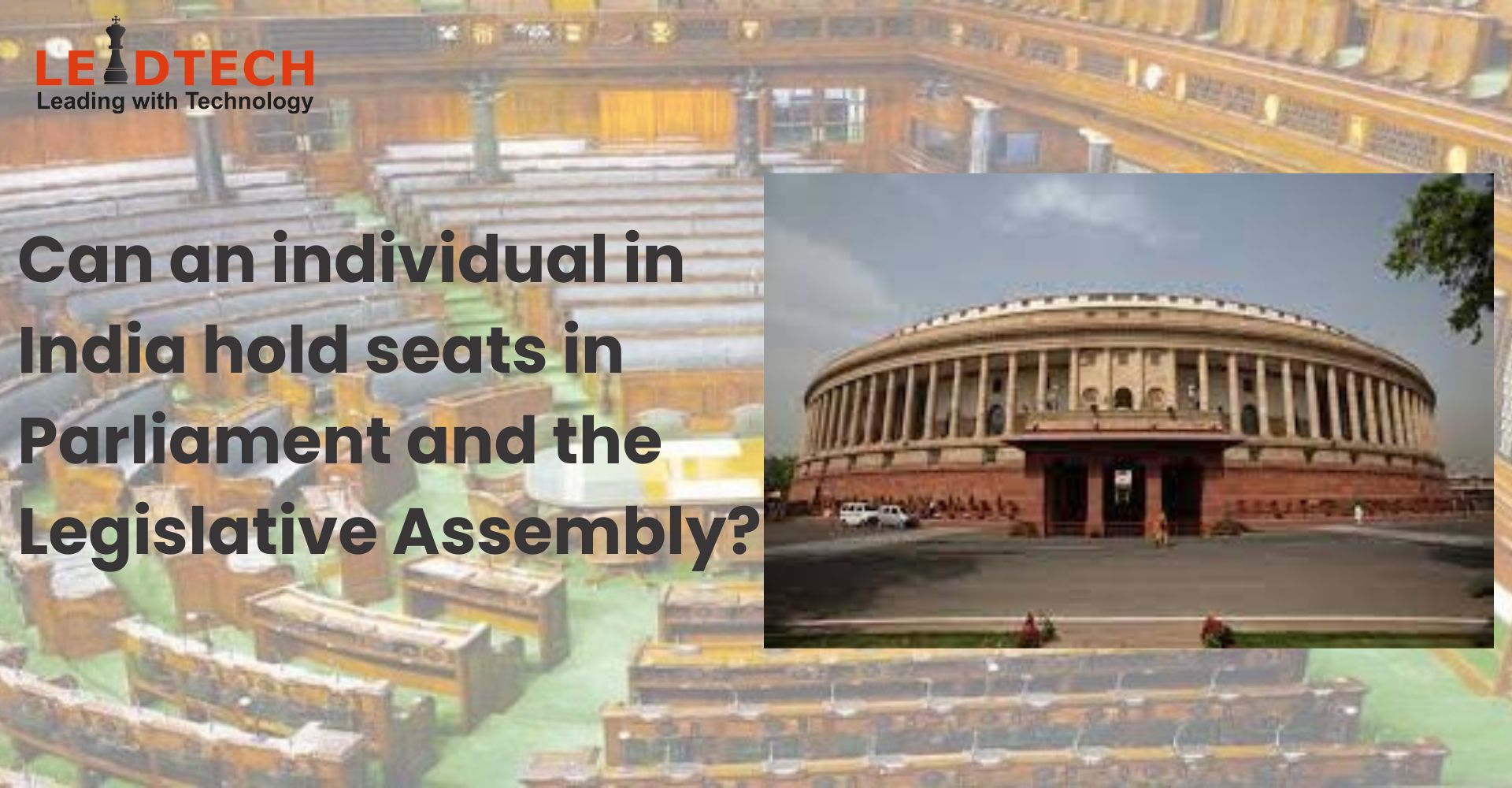 As per the Constitution, a person is not allowed to hold more than one seat in a House or serve as a member of both the House of Commons and a state legislature at the same time. 
Procedures and timelines for effect:
I. Lok Sabha and Rajya Sabha 
Article 101(1) of the Constitution, read with Section 68(1) of The Representation of the People Act, 1951 says:
If a person is elected simultaneously to both the Rajya Sabha and Lok Sabha, and if he has not yet taken his seat in either House, he can choose, within 10 days from the later of the dates on which he is chosen, which Houses of which he would like to be a member.
The member must intimate his choice in writing to the Secretary to the ECI within the 10-day window, failing which his seat in Rajya Sabha will fall vacant at the end of this period [Sec 68(2), RPA 1951].
The choice, once intimated, is final. [Sec. 68(3), RPA, 1951]
No such option is, however, available to a person who is already a member of one House and has contested the election for membership of the other House.
So, if a sitting Rajya Sabha member contests and wins a Lok Sabha election, his seat in the Upper House becomes automatically vacant on the date he is declared elected to Lok Sabha. The same applies to a Lok Sabha member who contests an election to Rajya Sabha. [Sec 69 read with Sec 67A, RPA 1951]
II. Elected on two Lok Sabha seats
There is no one in this category in the new Lok Sabha. Under Sec. 33(7) of RPA, 1951, an individual can contest from two parliamentary constituencies.
But, if elected from both, he has to resign one seat within 14 days of the declaration of the result, failing which both his seats shall fall vacant. [Sec. 70, RPA, 1951, read with Rule 91 of the Conduct of Elections Rules, 1961]
III. State Assembly and Lok Sabha
Article 101(2) of the Constitution, along with Rule 2 of the Prohibition of Simultaneous Membership Rules, 1950, made by the President under this Article, says:
After being elected to the Lok Sabha, state legislators are required to step down from their positions within 14 days, "from the date of publication in the Gazette of India or in the Official Gazette of the State, whichever is later." If this doesn't happen, their Lok Sabha seats will immediately become vacant.