Assembly Election or Vidhan Sabha Election
The Assembly Election in India are the elections in which the Indian electorate choose the members of the Vidhan Sabha (or Legislative/State Assembly). They are held every 5 years and the members of the legislative assembly are called MLA. The assembly elections are never carried out in the same year for all states and union territories. The legislative assembly elections are held in all the 29 States and 2 of the 7 Union Territories of India.
To prepare for the Assembly Election, you have to do some basic observations in your constituencies:
1. Access your position in your constituency.
2. Rectify the local issues.
3. Plan a strategy.
4. Identify the voter's information at the booth level.
5. Identify your own strengths.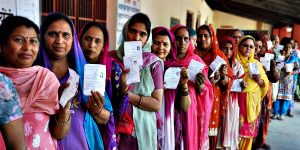 For such activities, you can hire one of the topmost political consultancy named, Leadtech Management Consulting Pvt. Ltd. firm through which you can easily achieve your goal. If you are looking to hire a political consultancy company for Assembly election or Lok Sabha election. You can contact Leadtech on the given contact number.
Contact No : 0124-411-3384      ||      Email Id : [email protected]