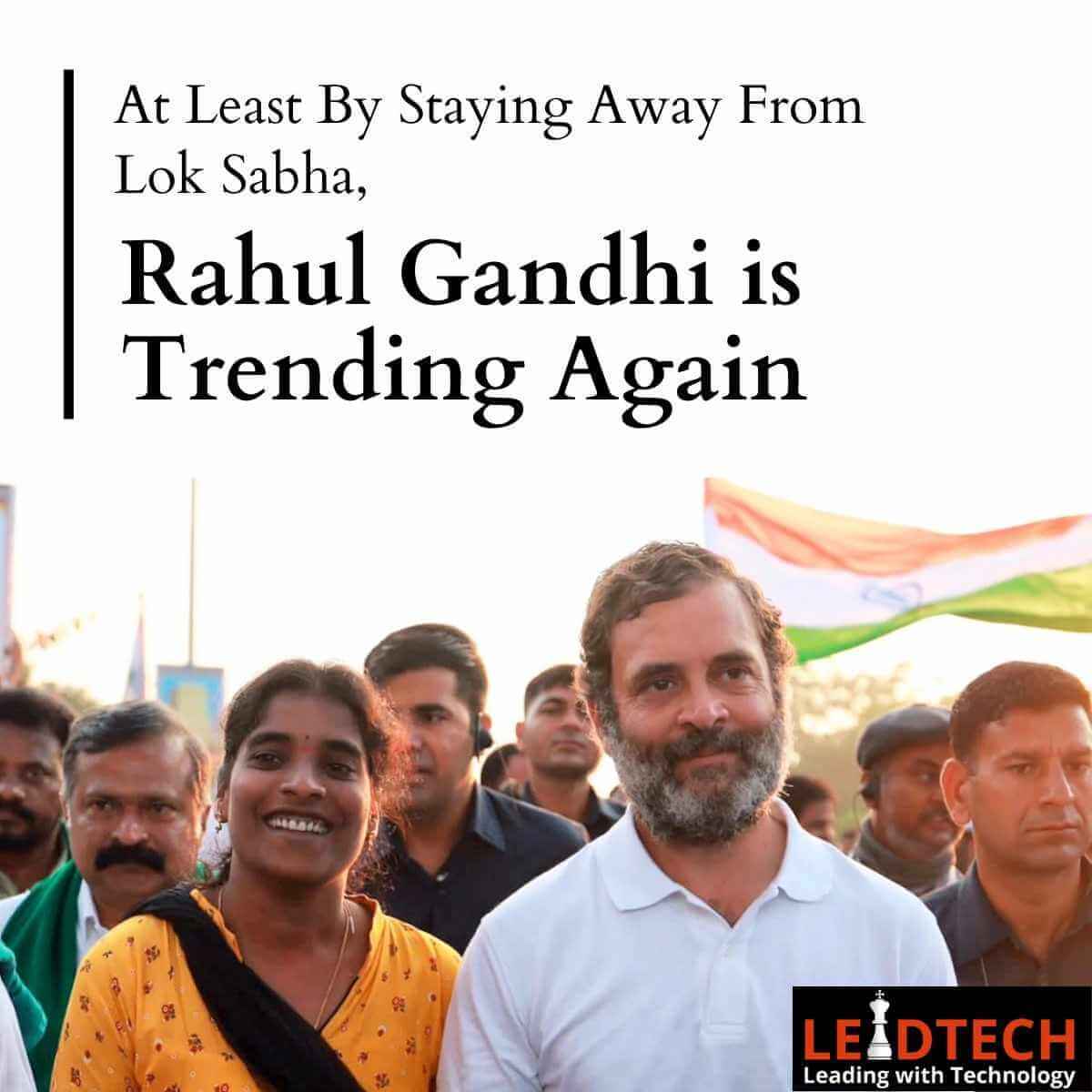 The heir to the Gandhi legacy, the present representative of the clan, the Congress PM face since before 2004, the unlucky Gandhi – Rahul Gandhi has been described in many ways. But since Modi's ascent in 2014, there's been largely one way to describe him, and that is ridicule. He has been ridiculed for his statements, his leadership, his vacations, his electoral failures, just to list a few. The media has been merciless, his support base has been waning, and his Opposition has been growing stronger. It was expected that after 18 years of vying for the Prime Ministerial seat, his spirit would break and he would retract. If not entirely from politics, then at least just from his party's front. But Rahul did not do that. Rahul has come back into the limelight, and this time, his publicity isn't all negative.
On 17 December 2022, Rahul Gandhi was trending on Twitter, with over 60,000 tweets mentioning him. What was that about? A statement he made about the Indian soldiers – more accurately, about the lack of preparement of the Indian Army in comparison to China's, and questioning the facts of previous surgical strikes which took place under Modi's rule. Unsurprisingly, it got reactions from the BJP's elite media team, consisting of personalities like Amit Malviya, Anand Ranganathan, Shehzad Poonawala, amongst others. Ministers like Kiren Rijiju also contributed to this debate. Rahul was likened to Bilawal Bhutto Zardari, and news anchors also came down heavily on him.
Yet, despite the whole kerfuffle, Rahul benefitted. This isn't the first time he has gained media traction this year.
This is because in the year 2022, Congress finally seems to be on a path of revival. Earlier this year, they invited Prashant Kishor of IPAC to fix the party and potentially get involved for the 2024 Lok Sabha polls. Even though the meeting went awry, it was a good sign for the Grand Old Party, which despite struggling all these years, refused to seek external help. Rahul stopped vying for the Party President seat this year, after years of criticism of the Gandhi family, dynasty politics and nepotism. Mallikarjun Kharge took his place, relieving Rahul of another responsibility. Now Rahul could be free to pursue just one thing – and that was trying to remove BJP from the country. He started with his Bharat Jodo Yatra, but it was ignored by the media. So Rahul is simply trying to bring attention to it.
This is what happens when Rahul trends for his "controversial" statement. A Twitter user may scroll to find the first 3 posts about the statement, but the 4th post will inevitably be about a huge rally, with a salt-and-pepper bearded Rahul waving to them. Even if Rahul's supporters seem to be reducing, there are over 10,000 tweets daily about the Bharat Jodo Yatra, which go unmissed since such a small number usually would not trend. But add in 50,000 tweets which go against Rahul, and the total tally goes up – and it captures Twitter's attention. Suddenly Rahul is trending.
The polarized audience continue to stay polarized – prima facie, they still dislike Rahul, they still think he has no chance in any polls – but they are subliminally introduced to the flip side of the coin, which is that Rahul is leading a very successful pad yatra throughout the country. The media manipulation tactics, which were successfully used by BJP through the years – putting money in advertising and wooing mainstream anchors to vocalize their support of the party, are now being countered by Rahul and Congress. He is not only trending on Twitter – even news organizations are having to report on him. And that is better than being out of the limelight like he was for several years. He is finally behaving like an Opposition is supposed to behave.
Social media is a strong tool that the ruling party has mastered using, since the boom of the digital age in India. Other parties still struggle with it, and go for either generic media agencies with low political understanding and/or use internal teams with low media knowledge. Leadtech has a dedicated wing to Digital Management, with a primary focus on social media. Contact us today to find out how we can help capture your audiences.
GET IN TOUCH