Digital Media
Digital media are any media that are encoded in machine-readable formats. Digital media can be created, viewed, distributed, modified and preserved on digital electronics devices. Digital can be defined as any data represented with a series of digits, and Media refers to a method of broadcasting or communicating information together digital media refers to any information that is broadcast to us through a screen. This includes text, audio, video, and graphics that is transmitted over the internet, for viewing on the internet.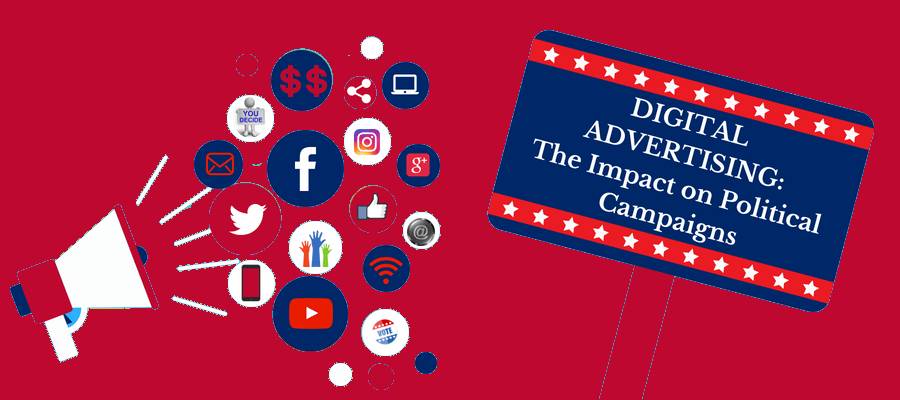 Examples of digital Media
Examples of digital media include software, digital images, digital video, video games, web pages and websites, social media, digital data and databases, digital audio such as MP3, electronic documents and electronic books. Digital media often contrasts with print media, such as printed books, newspapers and magazines, and other traditional or analog media, such as photographic film, audio tapes or video tapes.
Digital media has had a significantly broad and complex impact on society and culture
Digital media has had a significantly broad and complex impact on society and culture. Combined with the Internet and personal computing, digital media has caused disruptive innovation in publishing, journalism, public relations, entertainment, education, commerce and politics. Digital media has also posed new challenges to copyright and intellectual property laws, fostering an open content movement in which content creators voluntarily give up some or all of their legal rights to their work. The ubiquity of digital media and its effects on society suggest that we are at the start of a new era in industrial history, called the Information Age, perhaps leading to a paperless society in which all media are produced and consumed on computers. However, challenges to a digital transition remain, including outdated copyright laws, censorship, the digital divide, and the spectre of a digital dark age, in which older media becomes inaccessible to new or upgraded information systems. Digital media has a significant, wide-ranging and complex impact on society and culture.
History of social media
The earliest social media can be traced back to the 1970s, with the likes of CompuServe and Bulletin Board System. Back in the '70s and '80s, CompuServe presented for the very first time something that the world had never really experienced before – instantaneous communication with friends residing miles away. Admittedly, connectivity was scarce and the technology was limiting, but for the limiting few privy to CompuServe, this was a fascinating experience. Individuals on CompuServe could only send and receive text messages, which were basically emails. Like something that had never happened before, messages could now be received and replied to within minutes, although the speed of data transmission back then was incredibly slow.
Journalism originated as the reportage of current events, specifically in printed form, i.e. newspapers. However, propelled by the massive growth in technology and electronic communication over the past decade, its scope has expanded and its definition has evolved into an all-encompassing domain of information. The current stage on that evolutionary ladder — following print, radio, and television — is digital journalism, the most widely used and popular driver of news consumption in today's world.
As of now, as many as 80% of Indians consume news on the Internet, primarily through the social media and instant-messaging services. The large-scale use of services like Facebook, Twitter, Instagram, LinkedIn, and YouTube has allowed news organisations to offer regular updates to consumers on current events, bypassing barriers of time and accessibility. In fact, advancements made in chat-bots have also made it possible to deliver curated news, stock market updates, and other relevant information, tailored specifically for the individual consumer, on WhatsApp and Messenger.
Artificial Intelligence (AI) has played a key role in highlighting the emerging potential of technology in automating news delivery on digital mediums. In evidence to this, Xinhua, the
state news agency of China, recently unveiled a virtual news anchor running on AI, which is able to deliver news 24 hours a day on its website and social media platforms. Equipped to learn from live broadcasting videos, the AI anchor can simulate human voice, facial expressions, and gestures, and reads texts as naturally as a professional news anchor.
Indian Government promotes Digital India
From 69 million online shoppers in 2016 and more than 100 million in 2017, India has seen a stark rise in the internet population. Ever since the launch of Digital India in 2015 as an initiative to improve online infrastructure and digital empowerment, there has been mushrooming of a complete market of start-ups, services and more than connect people globally! It has resulted in a rise of active internet users, mobile connections, social media traffic and more.
Growth of social media in Indian Elections
A survey conducted by a digital marketing company has claimed that nearly one-third of first-time voters were influenced by political messages on social media platforms in the ongoing general elections.
The use of the Internet and social media has shot up in India. CSDS data shows that nearly four times more people use Facebook today than they did in the previous general election.
Growths
It focuses on two key areas. First, the new campaign strategies used in 2019, such as different types of political rhetoric, the use of vernacular language mediums and the seamless transition between the online and offline space. Second, the imperatives of regulation and how they relate to artificial intelligence, ethics and state institutions.
social media played a vital role in spreading awareness about proposed schemes such as the Congress party's Nyuntam Aay Yojana (NYAY) and the Indian government's actions such as
the February 2019 airstrike on a terrorist camp in Balakot in Pakistan. Those who were active on social media had more awareness about these than non-users.
Everyone is a journalist on social media
It enables every person to be a reporter-journalist and educationalist on
Facebook, Twitter, Quora etc. and share information /news of national interest.
Digital marketing data providers such as Precision Match help political parties in targeting the right audience.
New and existing voters go online to seek information, address queries and, most importantly, to form opinions.
The same is widely influenced by the social media chatter, information provided by political parties, the ability to participate in a dialogue with the voters, and the overall sentiment prevalent around the leaders up for voting.
Social media uses and benefits in elections
Digital media is changing the way political parties interact with voters bridging the gap like never before. Given today's era of increasing social media usage, and growing internet penetration due to increased usage of smartphones on the one hand and saturation of traditional mediums on the other, digital media offers the perfect platform for political parties to reach audiences worldwide. The use of digital and social media increases the reach of communication efforts and allows targeting the advocacy and tailoring it as per the audience's marketers/campaigners are trying to reach.
About the Indian election
About 900 million elector cast their vote over a month and a half to elect 543 members for the lok sabha. Therefore, the need to address a large number of voters across spatial and social divides in the first past the post system necessities the deployment of new communication technology for a more officious political campaign. This platform enables any individual to reach vast audience.
When candidate share their messages supported with photographs and videos on Digital media it makes them memorable to the audience, because the goal is to influence the voters and also to get their friends to vote.
Moreover, the visuals on Digital media help the people make judgement about the person. Yes, it is double edged sword because any wrong or misleading post will backfire right to the candidate. But if used correctly, it could be a game changer for the election.
Digital campaigns compared to billboards or even print ads not only have the power to reach wider audiences but also reduce the campaign costs. The focus on social media, therefore, is hardly misplaced.
Positive impacts of Campaigning through social media
In a survey, which was conducted by a digital marketing company has claimed that nearly one-third of first time voters were influenced by political messages on social media platforms in the general election.
Around 15 crores first time voters received political messages through various social media platforms, based on an online survey of around 25 lakhs participants.
As we know everything now days being digitally because everyone having the mobile phones along with them everywhere, so they are totally attached to it, so whenever they get free time they start watching digitally.
We also know that maximum people of India are on WhatsApp, Facebook, Twitter, Instagram and many other platforms, where they spend their most of the time, specially our young generation.
As we know YOUTHS are the future of our country and as per the survey report around 40% youths (18-24 yrs) kept themselves updated about the political development through at least on social media.
The nature of social media helped in amplifying engagement through comments, trolls, posts, pictures, showing support n all.
ANUJ SAYAL, GROUP CHAIRMAN, ADG ONLINE, SAID: political parties have used big data analytics techniques for increase in mass outreach and conveying their key messages for the general elections.
But as it cuts both ways here are some Negative aspects of social media Campaigning during elections
There are lots of regulatory gaps, and social media platforms and data brokers have much to answer for. However, the customers buying the misleading ads and launching problematic campaigns are usually political parties and campaign managers.
Digital political advertising differs from traditional campaigns in print or broadcasting. The advertising that is shown on mobile phones and laptops is called up by data based on individual behaviour, targeted at small groups within the population. We can't be confident that our neighbours are getting the same content as us, and we already know these techniques are used to discriminate or send conflicting messages to different audiences.
Security and Privacy Policy Issues
One of the biggest negatives of social media marketing is the security and privacy-related issues.
When you're using social media platforms for advertising, you basically need to surrender your information, both public and personal, in order to get the most out of your marketing effort.
Another main negative of social media for business. ROI from social media marketing is probably one of the lowest in online marketing strategies. You have to put both time, effort and money to really make things work.
If you are a social media geek, you should know this very well. If you do not post or engage with your fans or people on a regular basis, what you notice is your followers will start decreasing.
Some politicians do not use digital media fearing their constituents can give them harsh feedbacks on a public platform. At times politicians get terribly abused and trolled which is initially very disappointing.
Social media ' The ultimate equaliser'
Social media is indispensable. It is two-way communication street and unlike print advertisements for instance, it allows the users to talk back and gives voice and platform for anyone willing to engage. It makes the leaders transparent and empowers the citizens to ask questions and demand answers. It is live, vibrant and it is cheaper too.
Digital media played as a game- changer in 2014s election. Digital or social media, and the usage of mobile phones for such communications played a big role in the victory of BJP in 2014.Our very own prime minister MR. Narendra Modi says MPs should be more active in social media as it is the new communication system with the people.
India not being the only country where political parties are using social media for campaigning
US former President Obama was the first to enter social media for his campaigns. His 'Ask Me Anything' (AMA) campaign on Reddit was one of the most threads of all times, which strategized to reach minority groups and young voters. It was highly successful and effective in the 2008 and 2012 elections. Indian politicians are now catching up. Shashi Tharoor is one the earliest users of twitter amongst the Indian politicians and now has almost 7 million followers. Milind Deora is another prolific tweeter. Prime minister Narendra Modi has the 3rd highest number of followers of any politicians in Twitter. Not to mention he is known as the most tech-savvy leaders.
Social media gives the citizens more information about the candidates, therefore helping them choose wisely and the opportunity for everyone to participate, interact in the social media election campaigns and also become political activists.
Politician use social media as a platform to reach wide audience at the same time and it allows them to convey their message clearly. Modi's page 'I support Narendra Modi' and a WhatsApp number was launched to boost the campaign. Through Social media, he made the citizens if India aware of their voting rights as he understood the importance of youth for elections. Therefore, tried to connect and engage the larh population of youth through social media. India's 2014 election is being called a #Twitter Election because it is the largest democratic election in the world to date and so much of it took place online.
Rather than using mainstream media, Modi announced his win via Twitter @narendramodi to his 4.27 million fans and encouraged voters to tweet their 'Fingies ' or 'ungli' in Hindi with the hashtag #selfiewithmodi. Selfies came in mostly from the younger crowds but was certainly not limited by age.
So, Is digital media a game-changer in election Campaigns?
All the leaders out their waiting to be or is politician start being more digitally active. Social media is a natural progression for a democracy such as India. Having seen the success and impact of social media on campaigning and even beyond that in matters of governance, it is important to realize its shortcomings.