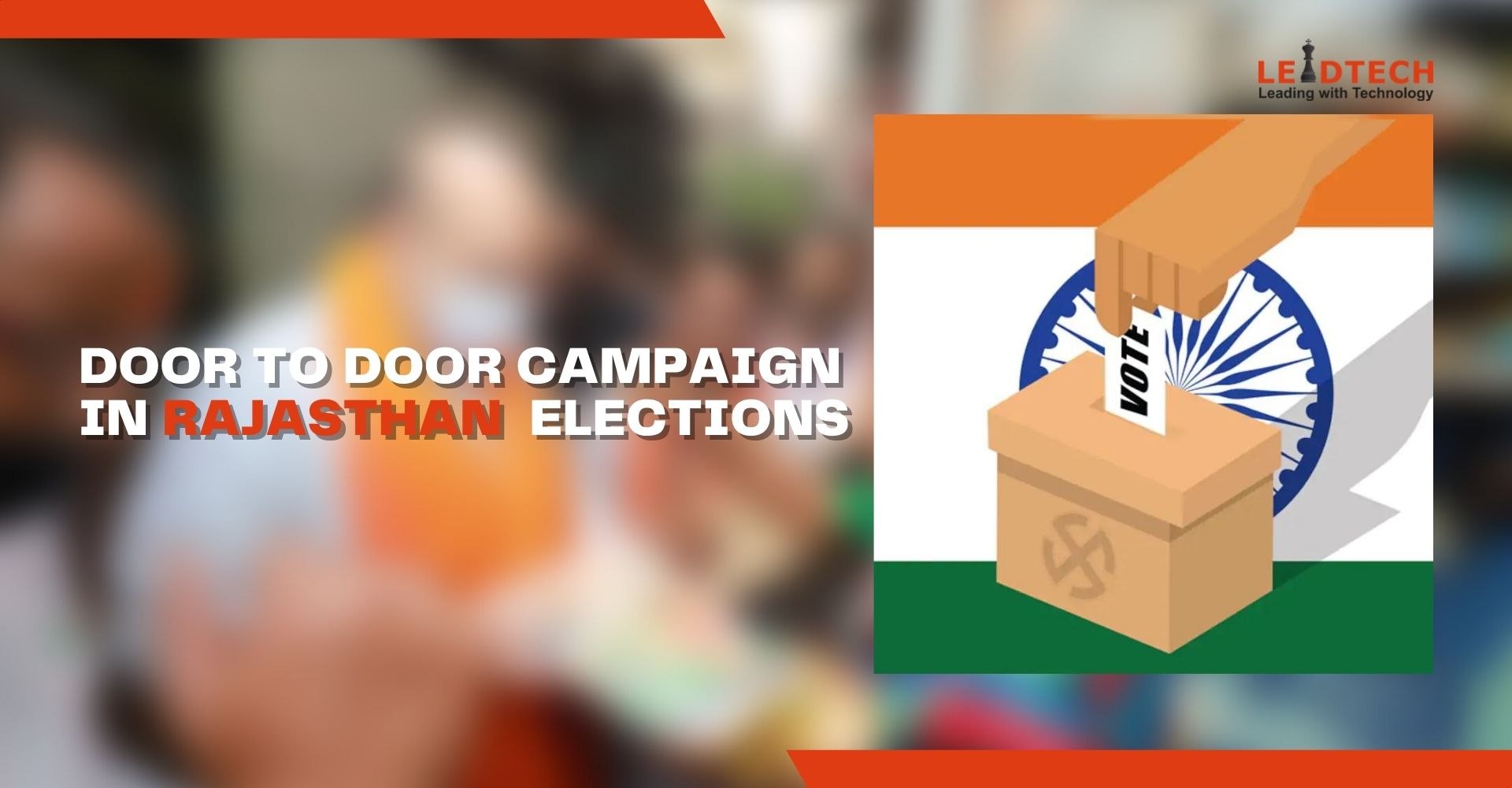 The 2023 Rajasthan legislative assembly election will be held in or around December 2023. If you are a political party or an individual candidate, you must have started your political campaigns to get close to your potential voters and convince them to vote for you.
Make sure your election plans include a door to door campaign in Rajasthan.
A door to door campaign in Rajasthan elections is a proven strategy that political parties and leaders have been using for years. Such a campaign enables candidates to develop a personal connection with their voters and understands their expectations from their leaders.
Hire an Experienced Company for Door to Door Campaign in Rajasthan State 
A door to door campaign in Rajasthan, India, can be extremely useful for a candidate. However, it works only when it is planned, launched, and managed in an effective way. 
The safest way to organise a successful Rajasthan door to door campaign is to hire an experienced company. It will have professionals who know how to plan, kickstart, and handle a door to door campaign.
In addition to talking to potential voters and their expectations from their future leaders, the company's professionals promote a candidate among voters. Apart from that, the best company takes care of tasks like adding hoardings and telling voters about a candidate's plans during a door to door campaign in Rajasthan.
GET IN TOUCH