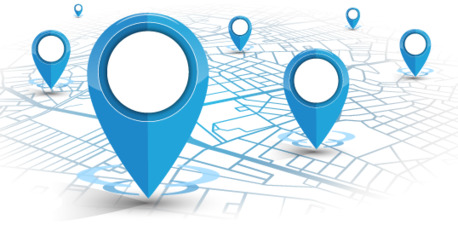 Every year crops worth Rs 44, 000 crores are destroyed due to farmers being unable to properly their crops in the effort to combat this problem the government of India has decided that geotagging the warehouses is the way to go, so that farmers can easily locate warehouses for storage and government can track its Agro Storage System in real time.
How a Geo Tagging Company India Can Solve The Warehouse Problems in India?
Geo Tagging is the process of adding geographical data to media like photographs, videos, websites or RSS feeds. It is a common norm on social media or in data collection. You can use photographs to find places or the other way around. It allows for huge amounts of data to be collected and collated graphically which can then be interpreted easily by the layman. This allows to study norms, behavior patterns, development activities, keep track of infrastructure in real time and so allow for development activities in a practical and efficient fashion. So, when the government of India with NABSCON decided to geotag and collect data on warehouses, cold storage's and vans for keeping track of real time availability of space and infrastructure, as leaders in innovation and data collection Leadtech is the one Geo Tagging Company in India which has took up the Mantle.
Having Successfully completed the process of geo tagging warehouses in the states of Tamil Nadu, Haryana, Karnataka, West Bengal and Punjab and still ongoing in Madhya Pradesh Leadtech is the leading the way in not just the data collection and collation through technology but also shining as a trusted Geo Tagging Company in the development of the country. This will help the farmers to locate the nearest warehouse and store their products thus it will reduce the risk of crops being destroyed.
Role of Geo Tagging India Company
The process of geo tagging India will help identify the gaps in the existing Agri storage system by identifying the number and capacity across states and also help in making this network more connected and easier to use and thus helping both the farmers and the government in crop storage and distribution.
This project is an expression of the use of technology to bring about changes at the grass root and ensuring ease of access and readily available information for the stakeholders involved. Geo Tagging Company India, Leadtech through its efforts in this project has proved that it is not the industry leader in innovative data collection but also an active stakeholder in the development at the very grass roots.