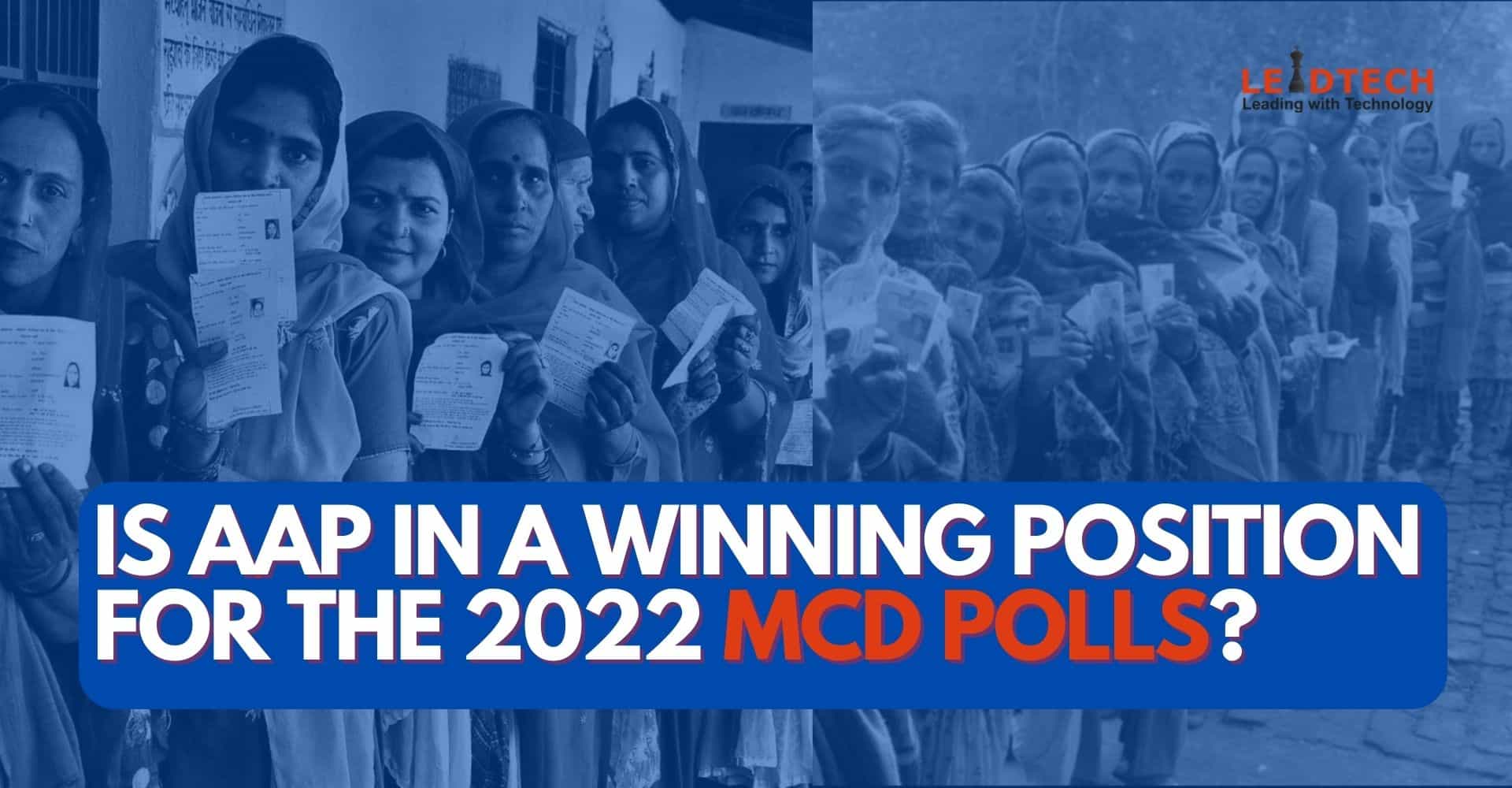 BJP, which has not had a single Chief Minister of Delhi since the early 90s, has had several mayors administering Delhi. For the past 15 years, they have held power at the Municipal level and consistently grown in seat share. Their vote share continued to remain stagnant at about 36%, yet in 2017, they had won 67% of the seats.
REASONS FOR WINNING M.C.D.
In 2007, when their (presently) main opposition AAP did not exist, BJP won marginally against INC. Congress's share was diluted by other opposition parties, and BJP, a strong national opposition at the time, took advantage of this. However, in 2008, Sheila Dikshit managed to win another term despite losing control of the MCD.
In 2012, the downfall of INC in Delhi continued, fueled especially by the 2011 anti-corruption protests and the 2010 Commonwealth scam. BJP won a pure majority (138 seats out of 272) – but it must be noted that AAP had not contested this time.
To understand the results of the 2017 election, we must understand AAP's growth trajectory. After the infamous 2013 AK49-term, Arvind Kejriwal won a thumping majority in the Delhi state assembly. INC was completely booted out while BJP had only 3 seats, giving birth to the "Entire Opposition in One Auto Rickshaw" joke. The reason AAP did so well in 2015 Delhi Assembly elections is because of Kejriwal's appeasement manifesto, which only targeted the lower-middleclass of Delhi. In both 2017 MCD elections and 2019 Parliamentary elections, AAP suffered badly. BJP in fact gained 43 seats when AAP contested for the first time, and swept all 7 Lok Sabha seats. Despite these failures, AAP retained power in the Delhi Assembly in 2020.
The Aam Aadmi Party did eat away at Congress's share, but they could not position themselves in a way that the majority considered them worthy of getting the mandate – something that BJP was able to do. One may understand why, at the national level, Delhiites chose BJP over AAP, but why at the administrative level too?
THE PRESENT CAMPAIGNS
It is safe to say that Congress has lost its ground in Delhi. There are only two main parties in Delhi, and they are both actively campaigning in Delhi. Even before the December 4 polling date was set by the courts, MCD elections had been a major part of the political discourse. The matter of trifurcation was even taken up in the Indian Parliament.
AAP, which desperately needs control of the MCD to fully deliver their promises to the public of Delhi, has been running a "Helpless" campaign since 2020. Their claims, although true, are strategically disseminated to the aggrieved public whenever they hold AAP accountable for shortcomings in their civic life. Be it TV debates or through their official and non-official social media handles, AAP has maintained that they have always been up to the mark in their work, but a lot of civic matters do not come under their jurisdiction, and since they don't have control of the MCD, they can't be held accountable. They want to help the people of Delhi, they claim, but they are "helpless" as long as BJP stays in power.
BJP's campaign in response has been tepid at best, mainly because it is a reactionary campaign. When AAP puts the blame on BJP by quantifying the lack of delivery of promises, BJP does the same. There are a lot of sharp words exchanged but BJP has not provided a reason why they should stay in power.
WHO WILL WIN THIS TIME?
The blame game is a very common element in bipolar elections, but technically, the odds are more in favor of AAP this time.
From a voter's perspective, if BJP is voted back into power, Delhi's civic amenities will most likely continue to suffer. Kejriwal and the new mayor will continue to have scuffles and each party will try to bring the other down. Kejriwal will double down on acting helpless, while BJP will continue to attack him. In this case, the mayor might be positioned as the new CM face, and could replace Kejriwal in 2025, leading to the original outcome of the same party holding both the state assembly and municipality.
On the other hand, if AAP wins, they will gleefully stop blaming the BJP, but will have immense pressure on their head to prove that they are capable of undoing BJP's "bad work" and doing the "good work" they promised. If they fail to do so, there is a possibility that BJP might take over the assembly from them in 2025.
Hence, from a rational viewpoint, AAP is more likely to win. But elections involve real voters, most of whom are not original thinkers. What matters is what they are made to believe, not what they actually believe. There are still other factors to consider.
OTHER FACTORS TO CONSIDER
BJP's support base, as seen in the past 15 years, is consistent – their base supporters are loyal. Be it Lok Sabha or Vidhan Sabha or MCD, they have the support of at least 36% voters. AAP does not have loyal voters – it has situationally-loyal voters. Considering this factor, BJP is more likely to win. But AAP has not contested MCD elections often enough (just once) for anyone to determine their voter loyalty.
Therefore, it is possible for the election results to swing either way, depending upon the steps taken by either party.
The first step in winning any election is understanding the voter sentiment, which is done by conducting surveys either internally or by hiring a reliable external agency, like LEADTECH. However, for this election, which is less than a month away, many might want to skip this step and jump straight to campaigning – especially important in weaker wards. This is another service in which LEADTECH holds a lot of expertise due to years of experience.
While both parties are aggressively strategizing and aiming to win the most seats, some wards are weak and need special attention. Nominees from these wards should hire external help in addition to their party's assistance, if they want to guarantee a win. For that, LEADTECH would be able to provide several services, including door to door campaign, social media, war room, public relations, and many more.
GET IN TOUCH