Election Campaign Management Company in India
The election campaign is a way by which political parties prepare for the election and a way to attract voters. An Election Campaign Management Company includes a number of things such as your end goal, campaign budget, target audience, message to convey, channel to communicate, and monitoring and analyzing of the end result. It influences society and presents the party in a presentable way.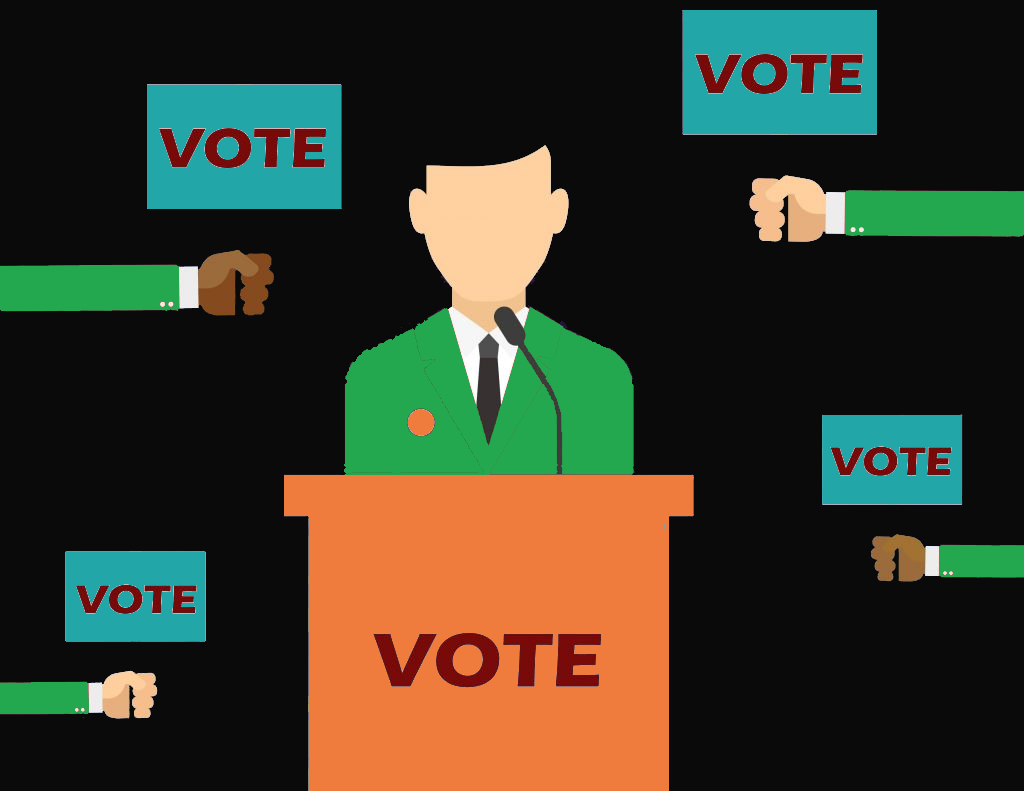 Why you should trust LEADTECH campaign strategies?
Why you should trust LEADTECH campaign strategies because our LEADTECH use information and communication as strategically and effectively as possible to reach the targeted objective that has been set. Our company understands the challenges of reaching and communicating with different voter groups have increased simultaneously with a greater need to reach out to and communicate with different voter groups. We provide greater expertise in political campaigning and campaign communication.  We focus in the marketing of ideas and attitudes and concern about public issues, including political concepts and candidates.
Campaigns realize mainly on communicating the message and thus we have professionals involved in the campaign who not only communicate effectively and persuasively but also make strategies on how to connect to different parts of society. We have a trained team in communication and presentation skills. We evaluate effectiveness of marketing and make adjustments. At the same time also tries to provide a consistent message in multiple types of campaigns.
Before campaigning we do an opponent analysis to know about its strengths and weakness.  We develop our strategies by undermining what the voters are thinking to create a better base.
As LEADTECH  we also focus on personal branding of the candidate because it is who the voters will be voting for. We consult them on how to be presentable across social media, public appearances etc.
Field campaign: –
Field campaign is an organized effort which influence the citizen and their mind set up for making a decision.
In political field, it is focused on general elections and candidates for head of state, all head of government, often a President, The Prime Minister.
In field campaign there are many things which we have to focus: –
Firstly, we have to select the areas of section in our society: –
Campaign for upper class: –
Upper class when political parties choose their areas of a political field campaign they signify the basic things and also think from the side of upper class mentality.
What they are in need of?
What they really want from the political party?
The basic thing party focus to convince the upper classes are:
Social, Physical and Economic infrastructure of a society.
Infrastructure can be defined as long term physical assets that operate in markets with high barriers to entry.
Social infrastructure is set of infrastructure sector and typically includes assets that accommodates social services.
Economic structure is the combination of basic facilities.
Campaign for middle class: –
Now for the middle-class sections the areas are selected and political party go through the the mindset of middle-class perspectives which includes like:
Reduce unemployment.
Give the opportunity of work to the people.
Reduce the goods price.
Work on a public sectors of a society.
Money for starting business.
So, if a party plans field campaign for a middle class section then they should focus on these things Much so that middle class citizen gat convinced and vote them.
Campaign for lower class: –
Now comes lower-class family which are also known as BPL (below poverty line) people.
They are the neediest people, they don't have the capacity to think much, the just go with the flow and wherever they will find their benefit they will work for them.
So a Party in a field campaign should think about them and talk as per their necessity like:
Free LPG
Free education
Free grains / beverages
Give jobs to unemployed workers
Reserve Kota
Abhiyans for farmers
Many more
 In a field campaign, there are so many things a political party should go through to convince the all the sections of the society.
Door to Door campaign:-
Door to Door campaign in this people having a face to face personal conversation are more likely to find common ground.
A political field campaign is a strategy and perhaps the background of a political strategy.
A proper strategy will let candidate adjust campaign goals and funds to match our progress.
Create a relatable message: –
Create a relatable message of your campaign should be all about letting voters find the common ground between you and them, to get their support.
An ideal field campaign should address current problem of the local citizens.
Just try to make everything simple and clear for everyone.
We should work on everything like locality, public mind set and the method of voter communication used.
In field Campaign a candidate should participate in the community, host community events, get introduced in private circles, meet with community influencers.
Online campaigns: –
Online campaign means the use of computers, digital platforms such as facebook, emails, google, linkedin, youtube,  SMS, WhatsApp, to communicate for sales and marketing, business development, brand development.
There are many social platforms which help in all type of campaigning, may it be political or business campaigning, you have to equally scale online campaigning cum online reputation management.
Online reputation management for campaigns: –
Online reputation management plays a very vital role in political campaigning. Nowadays people get more influenced by what they see online. With trends changing from newspaper to mobile phones, you should be aware of your online reputation. Voters will try and do educate themselves about the candidates.
Most are seen using search engines to conduct this research and make an opinion on the candidates based on the results. The message often consists of several talking points about policy issues. The points summarize the main ideas of the campaign and are repeated frequently in order to create a lasting impression with the voters. Sometimes they create the mind set as when we search frequently about some political party the updates about that political party comes on our mobile phones.
Overall, politicians of all parties across the globe now understand the value of social media in speaking directly to voters and heavily impacting the results of their campaigns. Paid social media advertisements provide extensive targeting opportunities with tailored messages for hundreds of different audiences. While doing the political campaign, we should get more followers online and then convert them to follow your political party, this way you can increase your online presence and come in limelight. It plays a vital role for a political candidate and online political campaign management helps to build an online reputation which turns voters into a positive mindset.
LEADTECH campaign message: –
LEADTECH campaign message defines goals and purpose. One needs to have a nerve hitting plan and should be able to communicate that plan. The candidate's profile framework plays a major role in campaign whether it's an online campaign or offline campaign. In spite of the integrated technology, people interact in the physical world. There are many ways to promote a political party from mailing brochures to coordinating social media buzz.
LEADTECH campaign solely contains the message the candidates want to share to the voters. It tries to connect the people with same idea and views. Campaign summarize those ideas and view and repeat that frequently to make a lasting effect on the voters.
LEADTECH campaigning team must know how to convey the message, recruitment of the volunteers and money raising. The techniques are generally combined into a format called campaign plan, which takes account of the goals, message, audience and available resources, campaign practices and communication are always dynamic and shaped by the contextual conditions formed by the political system, the media system, laws and regulations, the political culture, and the type of parties and party competition.
LEADTECH Media strategy and Plan for election campaign: –
LEADTECH media strategy and plan for election campaign are as follows: –
Print
Television
Social Media
Media Schedule are as follows: –
Time slot for television advertisement: –
16-30 seconds
Time slot for print advertisement: –
Daily advertising in newspaper and magazines it will come weekly till the end of the election.
Time slot for social media advertisement: –
Daily 4 to 5 posts on Instagram, Facebook and Twitter till the election campaign ends.
Implementation: –
Media design for LEADTECH are as follows: –
Internet: –
Banner advertisement will be placed on various websites of internet during the peak months of Election campaign management to drive traffic LEADTECH .in
Websites are selected on the basis of population interest and traffic generated on it such as Wikipedia, blogspot.com, Facebook, Instagram, Twitter, Gaana aap.
Print: –
In newspaper and magazines, we will promote our Election Campaign Management company because magazines are the ideal way of reaching specific target and they also have a longer readership than other forms of media.
Hoarding: –
Our Election Campaign Management company should be start after 2 weeks but before it hoarding should be pasted in different locations to create awareness about LEADTECH Management Consulting Pvt ltd company and our election campaign.
Outdoor: –
We choose to place our creative creations on metro station, metro trains and buses because large number of male and female daily travels through it.
We place our election campaign advertisement to the exterior of metro trains inside and outside.
For buses outside of the bus the election advertisement should be placed.
Television: –
We will choose animation cartoon advertisement to promote our political parties and as well as election campaign.
Media Schedule: –
For best advertisement promotion media schedule is very important part and it has 3 key aspects: –
Continuity: –
Our banner advertisement should be run on Social media for 2months to promote company LEADTECH Magement Consulting pvt. Ltd (elections campaign) as well as in newspaper daily till the election ends, magazines for 2 months on weekends the advertisement will come and on television also till the end of elections.
Frequency: –
The print advertisement frequency for newspaper daily till the election ends and for magazine 2month election campaign where the political party's promotion should be done for 2months in magazines. The frequency of social media would be placed in the hand of whoever is doing the marketing for LEADTECH Management company (election campaign). There should be daily 4 to 5 posts put on Facebook and by using Twitter we will twit about the election campaign. The frequency of television for election campaign comes daily on every news channel Aaj Tak, zee news, ndtv , etc By doing all these things people come to know about election campaign as well as our company.
Reach: –
The reach of our election is very high we have tried to reach our target audiences with the help of social media, print media and electronic media.
LEADTECH Evaluation plan: –
LEADTECH Evaluation plan is as follows: –
Pre-testing: –
A print advertisement will take place with the new print advertisement in the form of perceptual meaning studies in which readers will see advertisements in the trimmed exposures.
Physiological testing will also be performed to recognise reactions to the advertisement from viewers.
LEADTECH Management Company takes pride in their strong logos which are designed to promote political parties for the election campaign.
The effect of this is easily measured by performing plyometric testing to indicate the subject's level of interest and brain pattern analysis to monitor the reaction of the viewer's brain.
Audience feedback: –
The brand appeals to most of the consumers/clients in the field of politics.
People like our ways of promotion by using different techniques and innovative ways.
 Analysis: –
We analyse that youth participant most in the political process and their contribution is indeed much. As we all know India tops the list of the world's largest youth populations and youth is the strongest pillar of one country. Channelling their energy and creativity would be highly rewarding.