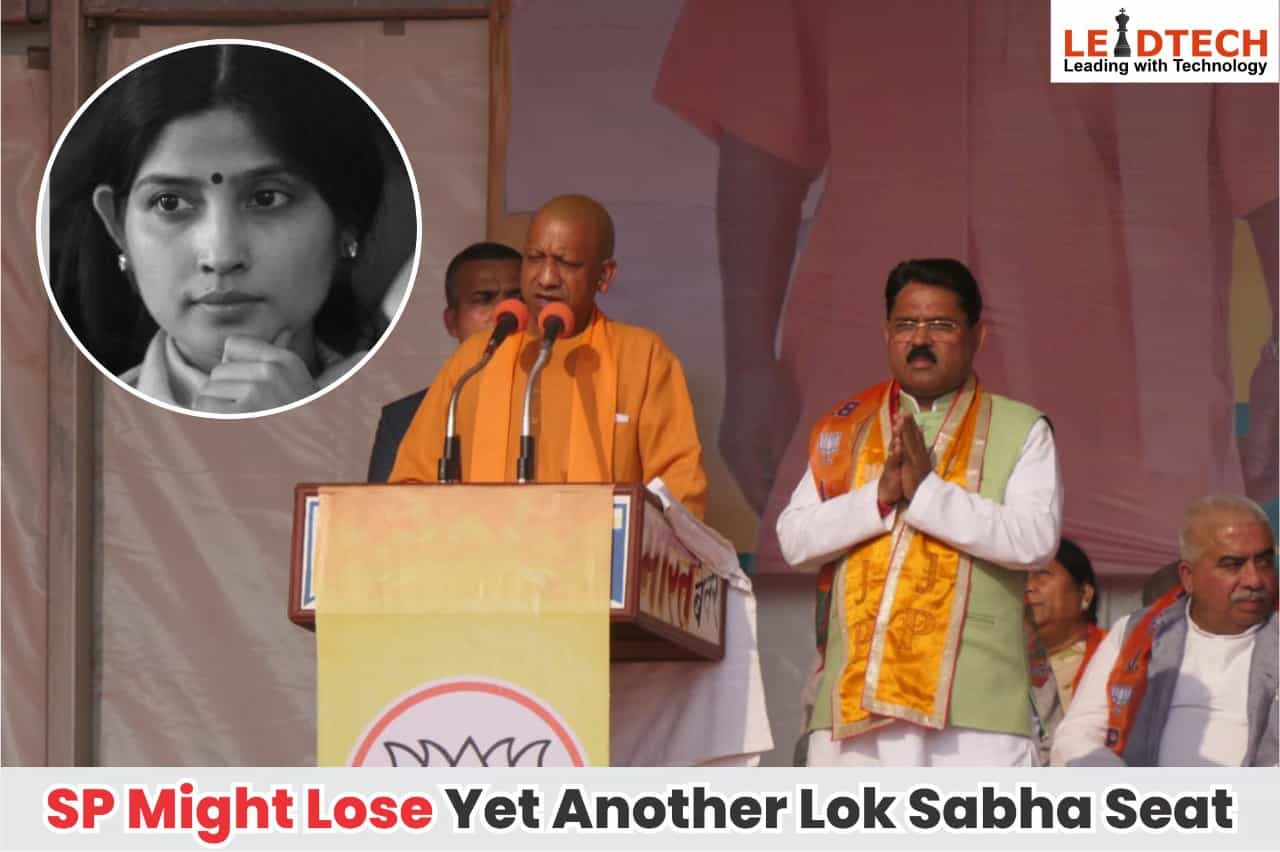 The whole of Mainpuri is bustling with the cries of SP's recent campaign slogan, "UP ki Chaabi, Dimple Bhabhi." After the unexpected passing of SP founder and patriarch Mulayam Singh Yadav, this by-election is a crucial one for Samajwadi Party. They won only 5 seats in the 2019 general elections due to their Mahagathbandhan Alliance, of which they had already lost 2 seats (Azamgarh and Rampur), which went to BJP in the by-polls. Mulayam's stronghold, Mainpuri Lok Sabha, is now the third seat lost by SP. The question now is – can SP at least retain this seat, or will it go to the BJP again?
Mulayam Singh Yadav has won this seat 5 times, but non-consecutively (except 2009-14). Samajwadi Party has won this seat consecutively since 1996. This seat has always been a stronghold of SP. However, in the past few years, the vote share of SP has gone down. From 2014, when his grandson Tej Pratap Singh won with over 32% margin over BJP's Prem Singh Shakya, the margin in 2019 was barely 9% – even though Mulayam himself contested. Even the 5 Assembly segments under Mainpuri Lok Sabha were threatened. In 2022, two of the five seats were won by BJP (Bhongaon and Mainpuri), when in the past, all 5 used to be won by SP. Both Yogi Adityanath and Modi factors have reduced the influence of SP in Mainpuri. This was also exacerbated by the internal conflicts of the Yadav clan – differences between Shivpal and nephew Akhilesh.
Caste wise, it is clear why Mainpuri was a Samajwadi Party bastion. Almost 4.25 lakh voters belong to the Yadav community, which forms approximately 20% of the votebase. The Shakya community consists of 3.25 lakh voters. Both these strong OBC groups used to vote for SP. The constituency is actually Mulayam Singh Yadav (popularly known as 'Netaji')'s home constituency. It was the first Lok Sabha seat in which he contested and won, way back in 1996.
In this by-election, which took place on 5 December 2022, both major parties projected new faces.
SP decided to nominate Dimple Yadav, the daughter-in-law of Netaji, and the wife of former CM Akhilesh Yadav. Her candidature even led to the union of the Yadav family, with PSP(L) head Shivpal Singh Yadav campaigning in favor of Dimple. Her electoral history is tainted – she won in 2012 only when her husband vacated the Kannauj Lok Sabha seat to become the CM, and in 2014, when the opposition withdrew the nominations. Whenever she has been in a real competition, like in 2009 against Raj Babbar (INC) or in 2019 against Subrat Pathak (BJP), she has lost. However, again, this time, she has the advantage of her father-in-law's illustrious career and on-ground popularity.
BJP decided to project Raghuraj Singh Shakya, who very recently quit PSP(L). He has served as an SP MLA from Etawah Assembly from 2012-17, and as an MP from Etawah Lok Sabha, from 1999 to 2009. After that, the seat became reserved for SCs, and hence Shakya could not contest. His decision to join BJP may have been fueled by the internal differences within SP and PSP(L), and his admiration of PM Narendra Modi.
Leadtech's top analysts have been involved in UP elections since 2008. With a tremendous amount of caste data collected by our surveyors over the years and through the elections, Leadtech has a high accuracy in result prediction.
BJP, in this case, has higher chances of winning Mainpuri, mainly due to the caste consolidation. They will receive support from communities like Shakyas (original SP loyalists), Thakurs, Brahmins, and Lodhi. The Dalit vote will be split, and a small percentage of Yadav vote will go to BJP too. BJP has already shown that it plans to capture every by-poll and take back seats that they could not win in 2019. Their on-ground campaigning, combined with Modi's national appeal, has resulted in a lot of success for BJP in even traditional SP seats. Dimple's only benefit this election is the sympathy vote, which she will garner due to her father-in-law's passing. Besides this, the caste factor will not work in SP's favor this election.
The results for the by-poll are expected to come on 8 December 2022. If SP manages to retain it, their representation in Lok Sabha will increase to 3 – or else, it will be a humiliation for them and raise questions about their future in Uttar Pradesh. Another consequence will be that if she loses, there will be no member of the Yadav clan in either Lok Sabha or Rajya Sabha – which will be a first for the family since 1996.
GET IN TOUCH