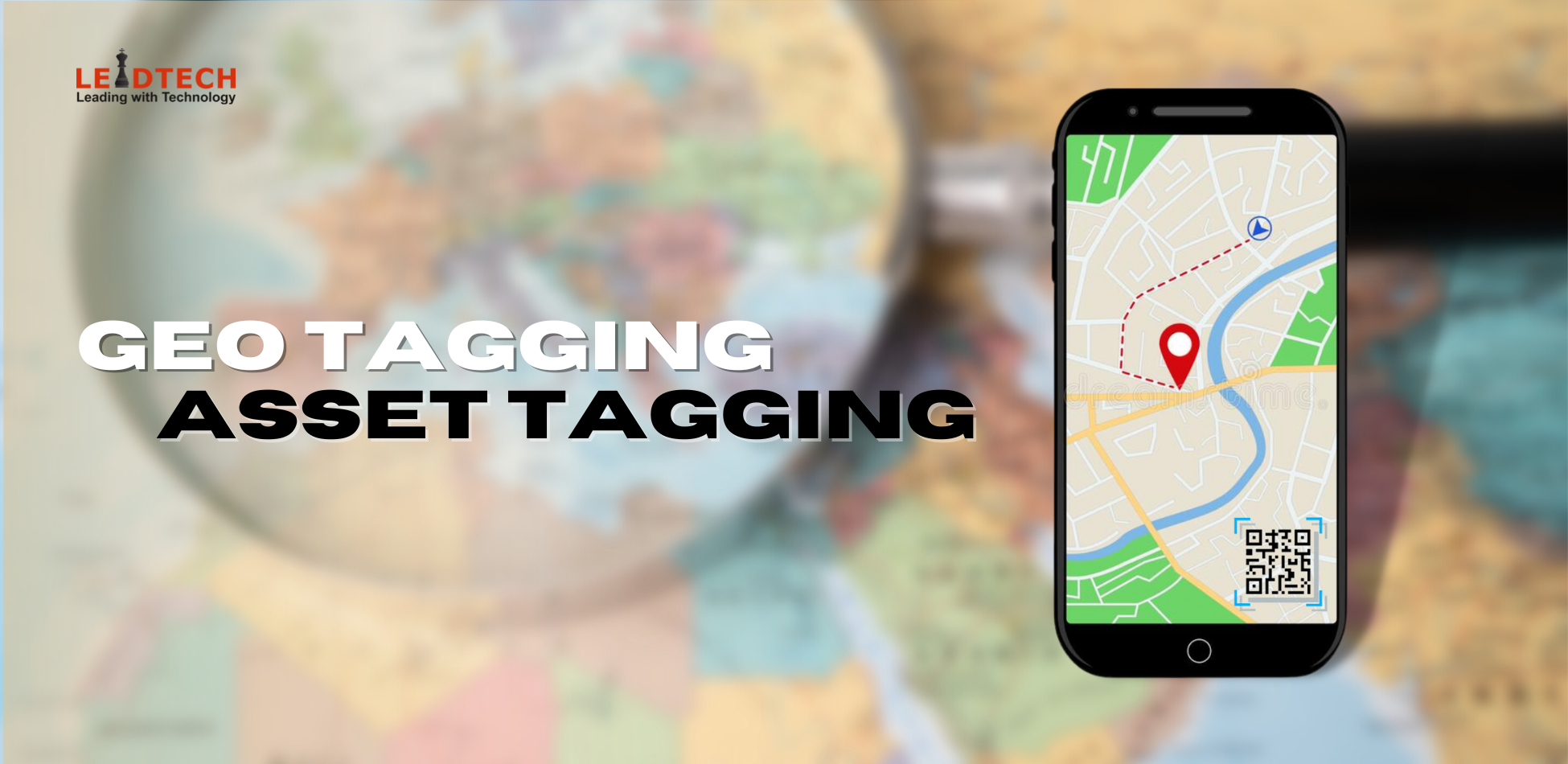 Asset tagging is one of the most necessary requirements for a modern, 21st century business. Many businesses rely heavily on their tangible assets to generate revenue (for example, manufacturers), while many rely on tangible assets to support their operations (for example, service providers). In either case, it is imperative to safeguard the organizations' assets by having the ability to track them.
This process was previously done manually, which not only consumed more time and energy, but also was prone to human errors. Tracking assets in the new millennium has evolved using advanced technology, such
Barcodes, QR Codes
RFID tags
GPS trackers
NFC tags
Leadtech Management Consulting Pvt Ltd, which has been a leader in the consulting sector by focusing on technology for over 17 years, has been at the helm of this transformation in India.
Leadtech provides Geo Tagging Services to organizations of all kinds, from businesses to non-profits.
Geo Tagging of assets has a process – all movable and fixed assets can be tagged using a particular tracking tool (eg RFID), which can then be used to:
Identify,
Track Location,
Find Maintenance and/or Purchase History,
Calculate Depreciation Value of the assets in question.
After the tags are securely attached to the asset, the data is all uploaded to a cloud. This can be viewed by the manager or supervisor, on their phone using an app, developed by Leadtech, which works on an Asset Tagging Software
Using cloud-based tools, the asset can mainly be protected from theft. In addition, delays in repair work can be avoided, their authorized movement can be monitored, and most importantly, the organizations' resources can be efficiently allocated.
It is important to choose the right tags to collect data. Each tag is different, and can collect different types of data. Some tags are suitable for only certain kinds of surfaces.
A very simple example – an organization owns a laptop and wants to safeguard it. In this case, a QR-code sticker can be pasted on the back of the screen. The supervisor must create an Asset Profile on the app provided by Leadtech, by filling the information about the asset – the date of purchase, the cost, the primary location, and so on. After this simple step, all this data will be stored on the cloud. If an employee takes the laptop from one point to another, this movement can be monitored by the supervisor on the app. If it is unauthorized movement, the supervisor will be alerted, and theft can be prevented easily. The app can also be used to allot the asset's use by a certain employee for a particular period.
This is just an easy example using a common asset like a laptop. In real life, organizations own lakhs and crores of rupees worth of complex assets. Leadtech has been a pioneer in this field in India, and hence has many years of experience in geo tagging such assets and ensuring the clients save their resources.
In case you want to geo tag your valuable assets, and make your organization operate more efficiently, contact us now!