In LEADTECH, we can tell from our experience of working with more than 1000 clients that these customized surveys have proved to be the most effective way for mass reach. This kind of campaigning will boost a candidate's popularity and influence voters in favour. We ensure candidate's success with extensive research of the data collected. This data and research work holds its validity and exclusivity for our client only. No sharing and publication of such data occur from our side.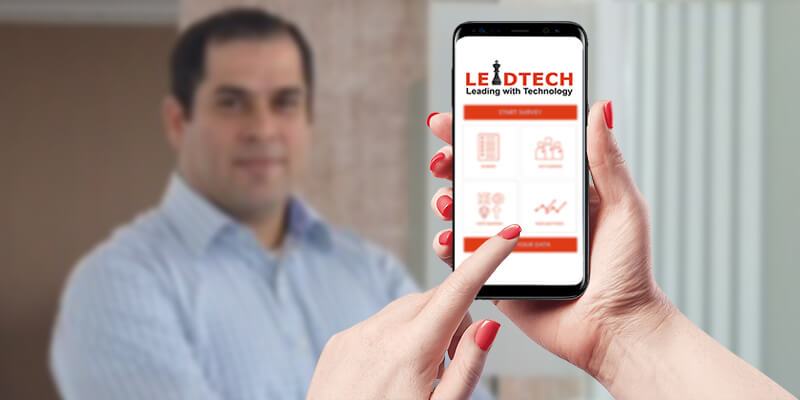 Our team will visit each and every household with the voter list to verify each name in the voter list. We will collect and provide the following details for each household:
Voters database in Leadtech Mobile APP.

Assessment of MLA, MP, State Govt. and Centre.

An opinion poll for party and candidate preference of each household.

Identification of Issues and expectations.

Caste, Category, Religion and Ethnicity of all the constituents.

Mobile/Landline number of the Voters.

Head of the family name and Phone no.

Social Media user ID would be noted down.

Key voters like Sarpanch, Ex-Sarpanch, Runner-up, Anganwadi, Asha and few teacher's mobile numbers would be noted.

A strong database to contact Party workers of BJP, Congress, and other regional parties would be made.
The Door to Door survey unarguably is the most intricate survey. Huge chunks of data are collected, organized and need to be processed for the final report generations. At Leadtech, we practice the best methods to maintain the integrity of the data collected. We use the voter's list to ensure that we reach every household in the designated area. The data is further verified at several levels and then only passed on to the statistical team for analysis and report generation. Specially customized surveys for collecting valid contact information of voters, to know voter's mood and ensuring the wide reach of the candidate. It also helps determine a candidate's caste equation and further formulate steps to ensure winning. Influential people of a constituency are determined and their contact information is collected. It also includes a mass appeal for the candidate.