Digital Campaign: –
Digital campaign is a way by which political parties prepare for the election and a way to attract the voters. An election campaign includes number of things such as your end goal, campaign budget, target audience, message to convey, channel to communicate, monitoring and analysing the end result. It influences the society and present the party in a presentable way.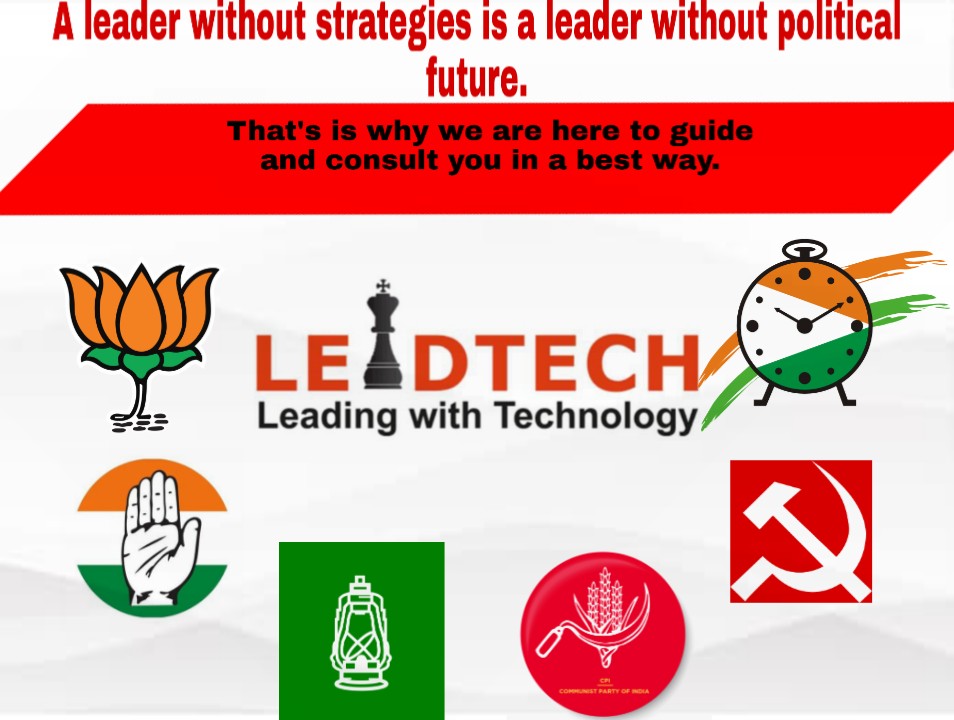 Before starting digital campaign, we have to focus on some basic terms of digital media: –
SEO – Search engine optimization
SMO – Social media optimization
PPC – Pay per click
SEO – Search engine optimization: –
Search engine optimization (SEO) is often about making small modifications to parts of your website. Viewing individually, changes looks like incremental improvements but combined with other optimizations and it has a noticeable impact on site's user experience and performance in organic search results. SEO is a method of enhancing the effectiveness of your content for the search engines, in order to help it rank higher than content from other sites that target the same search terms. It's the process of getting traffic from the free, organic, editorial or natural search results on search engine.
SMO – Social media optimization: –
Social media optimization(SMO) is similar to search engine optimization. It refers to enhance the effectiveness of a website and its content to encourage more users to use and share links to the website across social media and networking sites. SMO also refers to software tools that automate this process, or to website experts who undertake this process for clients.
The goal of SMO is to strategically create interesting online content, ranging from well-written text to eye-catching digital photos or video clips that encourages and entices people to engage with a website and then share this content, via its web link, with their social media contacts and friends.
PPC – Pay per click: –
PPC stands for pay-per-click, a model of internet marketing in which advertisers pay a fee each time one of their ads is clicked. Essentially, it's a way of buying visits to your site, rather than attempting to "earn" those visits organically. A lot goes into building a winning PPC campaign: from researching and selecting the right keywords, to organizing those keywords into well-organized campaigns and ad groups, to setting up PPC landing pages that are optimized for conversions. Search engines reward advertisers who can create relevant, intelligently targeted pay-per-click campaigns by charging them less for ad clicks. If your ads and landing pages are useful and satisfying to users, Google charges you less per click, leading to higher profits for your business. So if you want to start using PPC, it's important to learn how to do it right.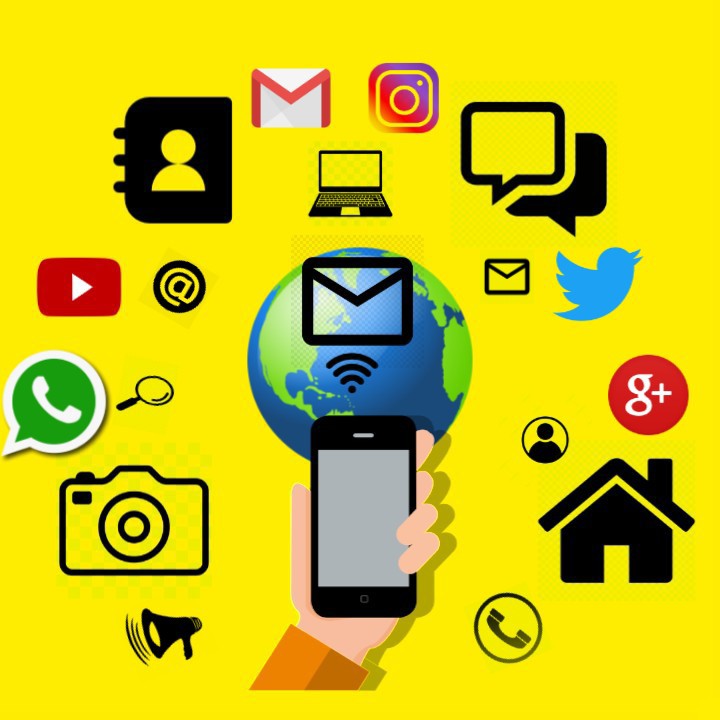 Leadtech digital media strategy for election campaign. We are using unique strategy in digital media campaign. Political Marketing strategies have been experimented and are expanding over time.  The world is rapidly moving towards a  digital and technological social media marketing, search engine optimization (SEO), political blogs, Candidate awareness, PPC and other forms of digital media campaigns are on the rise.
Text and Political Email: –
Text and political email marketing is one of the traditional types of digital media and even for political campaigning; email and text message services help to reach the targeted voting segment. It is possible to connect with non-traditional and younger voters with these kinds of services. The goals that can achieve are to reach broader audiences, keep voters updated on several political campaigning events, etc.
Political Internet Marketing Website: –
Political internet marketing website for any party or an individual running for office, a user-friendly website is necessary to make the digital media effectiveness. People must come to know more about the candidate to decide to vote, and a site is a better way to reach more and more people. A website for a political campaign is useful for politicians as people can read the biography and other valuable information that can convince them to vote in favour.
Targeted Areas Voter Lists: –
Targeted areas voter lists is very effective specially to serve display banner ads that are relevant to websites that the targets visit. IP matches the addresses, mobile phones, and the emails by the political campaigning tools to offer highest quality ad placement digital media is effective to reach target audience for lowest rates. IP targeting is like connecting personally with the prospects that are most likely to support and convert.
Research on Competition: –
Research on competition is critical in political campaigning. The websites, blogs or YouTube channels of the competitors looked at, and also the presence of them on the web are analysed. The researcher tries to find the techniques they are using and the actions they are taking.
Planning of Digital Campaign: –
As we know planning for any work is much required.
If we don't have plans, we are nothing.
Walking through plans are the best criteria for any field.
So, here in digital campaign, every political campaign need to have a digital presence these days.
Five things we should think about digital campaign are as follows: –
Websites: –
Every political party should have their own website.
They write the content about their party. Political party should make sure that their online content is mobile friendly, so many people are spending their time online using their mobile devices and if your content isn't readable on mobile, people will just move on.
The important links should be present in their websites: DONATION PAGES, SIGN UP FORMS AND MORE.
Social Media: –
As we know, social media are the backbone of the digital campaign like: Facebook, Instagram, Twitter, Snapchat maybe even tiktok.
All of these are free for anyone to use, these platforms are the main interactive way to communicate with your supporter's base.
People love to promote the candidate, whom they find loyal and interesting.
If any political campaign is putting out any video content, then make sure that it can be easily viewed in any platform and also make sure that it is mobile friendly.
Digital fundraising: –
Political party should take care about funds because funding helps to increase the more followers.
It should be mobile friendly as well.
Party should take care about the link is visible, can easily accessible to the people.
All the links of donation should be visible.
Donors these days are savvy, so make sure your donation pages are easy to manage.
A successful political campaign needs supporters, so basically building campaign supporters is the key to be a successful for campaign.
So for increasing the supporters party should work for it digitally.
Take help of any social media and try to gain more and more followers.
Use  online petition tools to promote an issue which is much more important for the citizens. This will help to get supporters, those who are interested in an issues you represent.
Digital advertising: –
Advertisement is the second most important part of any digital campaign.
Digital advertisement is cost – effective and really easy to manage.
From Facebook ads to Google search ads, a party can start out simple and expand to move advanced ads as they grow.
Digital ads helps to bring more supporters. Digital advertising is scalable and flexible and can work for any size political campaign.
Bulk SMS: –
Bulk messaging is the dissemination of large numbers of SMS messages for delivery to mobile phone terminals.
Using this feature one can promote a party in a sec with a large number of group.
As it is capable of sending a large number of SMS is makes the work of the firms easy in promoting the party.
In Voice Calls: –
The in-voice calls from our domain has a number of benefits like we make sure that there are is proper knowledge of the campaign being delivered and also that the voters are engaged and connected to the campaigning.
Reduction in cost: –
Reduction in cost is a technique in which companies reduce their cost and increase their profits. Digital campaign generates a lower cost-per-acquisition than offline advertising. Measuring the ROI from your campaigns helps you to re-work strategies and put the resources toward the right projects.
Feedback management: –
Communication circle is not complete without feedback. The strongest feedback cycle just not connect customers, the front line and a few decision makers in the company but also keep the voters point in front of the management.
Digital Media's ability to break the news in real- time has changed the campaign strategies. Through digital media companies are able to keep their voters update with the latest news and thus we make sure that our firm keep the voters informed with the on-goings.
Difference between digital media and social media: –
Digital media is a means to promote your business, services through digital platform including both internet and offline channels.
Digital media is not just limited to social media promotion efforts.
Digital media has a wider scope to target their audience such as telephone calls, offline messages.
In this both online and offline channels should be used for brand promotions.
Social media is a means that represents applications and technologies use to maintain their social media networking sites. For eg: – Facebook, Instagram Twitter, etc.
Social media is a just one component of digital media.
The reach of social media is limited it cannot be target the wider scope of audiences.
It has only social media channels for promotion of a brand not offline channels are there.